Den nye grunnskolen på Val, Kolvereid tar form. Huset er det andre bygget som bygges i Green Building System ved skolen. To år siden var det flerbrukshall som ble oppført. Nå har driftsorganisasjonen tatt fatt nok en gang på et stort prosjekt de er selvbyggere på.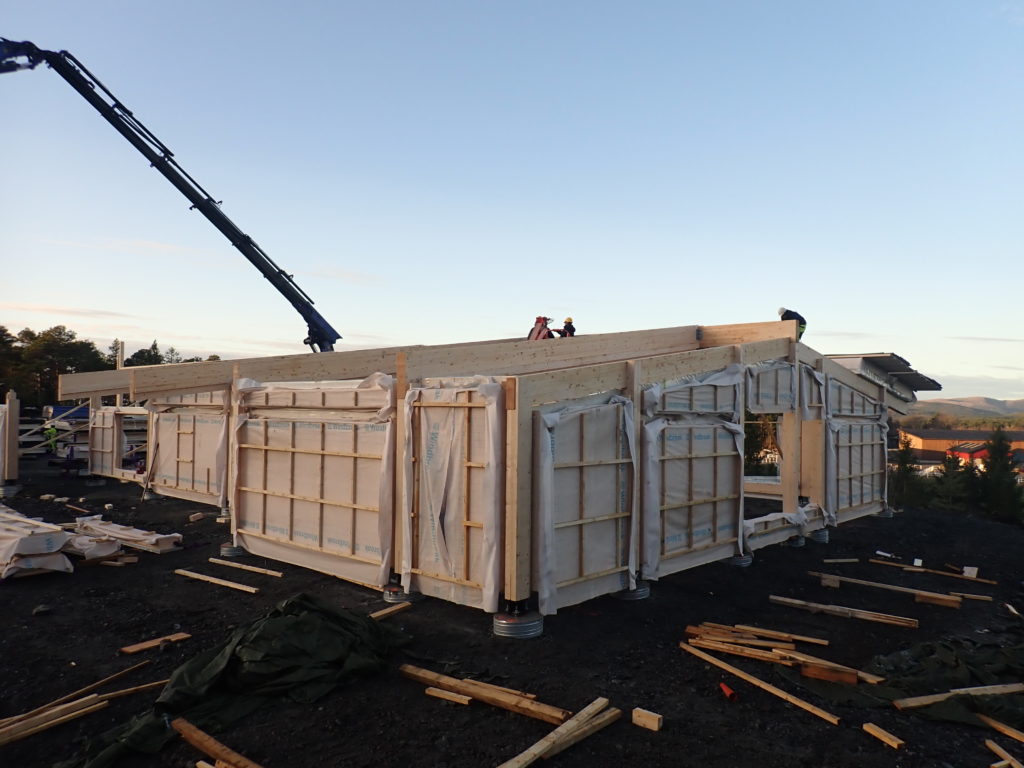 De får hjelp til grunnarbeidene og tekniske fag fra ulike lokale bedrifter. Dette viser at det er mulig å skape lokale verdier og kompetanse for å løse utfordringer lokalt. Det gir også arbeid i nærmiljøet som samfunnet er avhengig av. Neste uke vil huset være montert. Da er oppgaven å få huset tett til jul. Filmen nedenfor var i fra montasjedag 5.
Styrken i byggemetoden ses både i tiden råbygget kommer opp. Sentralt i å øke levetiden til bygget er å ha minst mulig bærevegger innvendig. Store spennvidder og få søylepunkt gir en frihet både under byggingen, men også til ettertiden når endringsbehovene kommer. Huset blir det første skolebygget under vår regi som får trebasert isolasjon. En isolasjon som hadde sin fødsel i Follafoss, og som Hunton kommersialiserte for to år siden.